La prestigiosa revista de lifestyle A-Magazine de Singapur cuenta con nosotros en un editorial sobre moda baño sostenible en su nuevo número de la primavera.
Topping their list of ethical brands that are challenging the industry, we had the opportunity to share and discuss about the values ​​behind NOW_THEN's sustainable collection.
Encabezando su lista de marcas que están aportando un cambio sustancial a la industria, tuvimos la oportunidad de compartir la misión y valores que están detrás de las colecciones de NOW_THEN.
Descubre la historia completa online.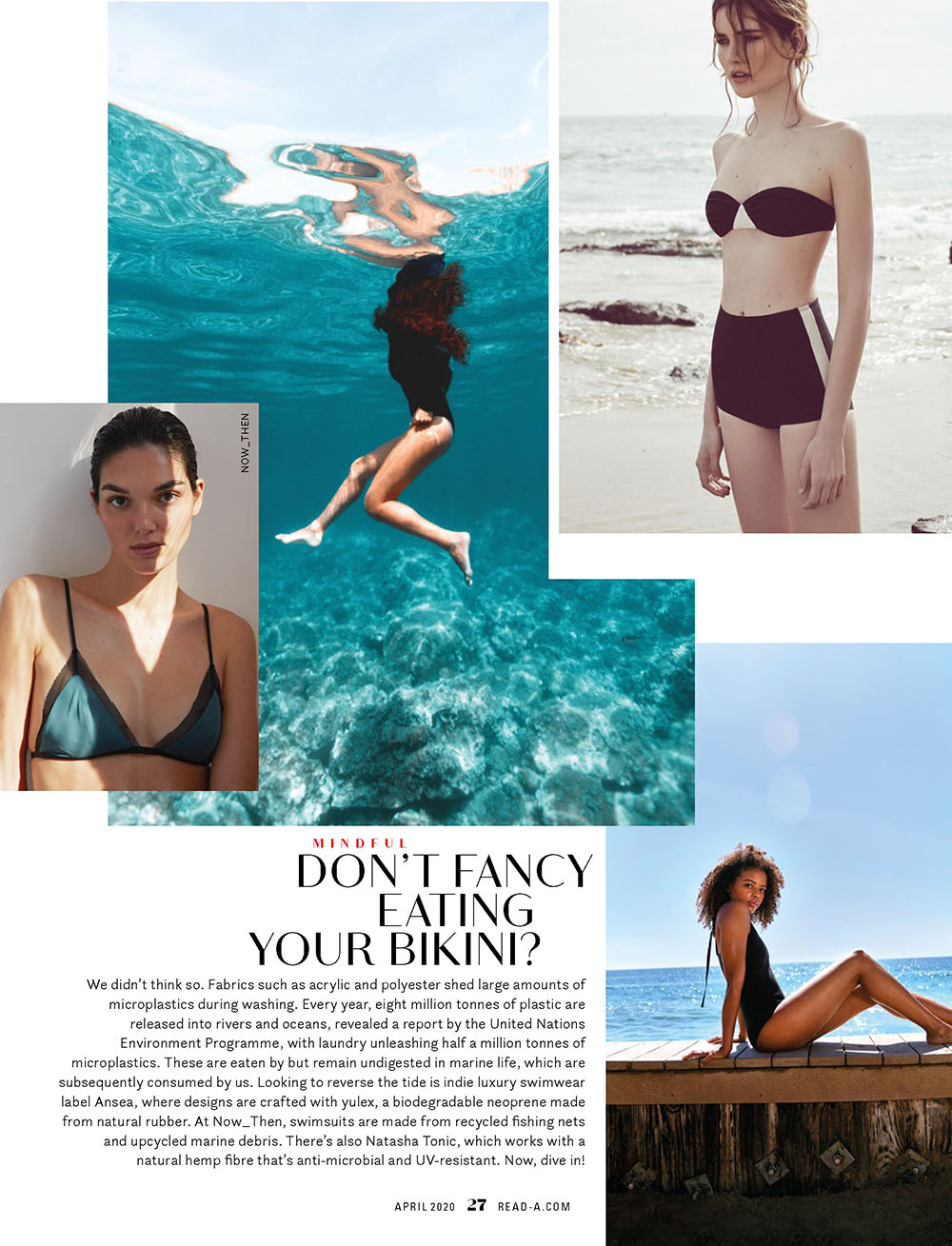 Muchas gracias al equipo de A-Magazine y en especial a Aaron Kok, editor del tema.