#NOW_THENloveshealthyreefs
Este gran sistema ecológico que cubre dos tercios de nuestro planeta es la clave de nuestra existencia. Los océanos nos proporcionan comida, agua y aire. Son los "pulmones" de nuestro planeta y ello se debe en gran medida a los corales, los encargados de producir el 80% del oxígeno que respiramos.
¿Sabías que en las últimas décadas hemos perdido un 30% de los arrecifes de coral debido al efecto blanqueador de la acidificación del mar? Además, los estudios dicen que si no revertimos los efectos del cambio climático, todos los arrecifes de coral podrían desaparecer en los próximos 30 años.
Nada puede ser más desgarrador para nosotros que bucear en un lugar idílico y descubrir bajo el agua que los corales están muertos. Lo hemos visto tantas veces! Pero también encontramos comunidades y asociaciones locales que están tratando de revertir estos efectos con la cría de corales para restaurar los arrecifes y esto también nos tocó el corazón.
Este año, para celebrar el Día de los Océanos, queremos aportar nuestro granito de arena al donar un 10% de todas las ventas durante la Oceans Week a Fragments of Hope en Belice, para apoyar su programa de conservación.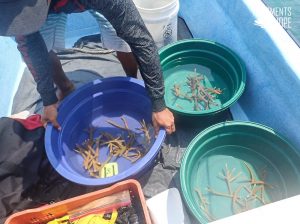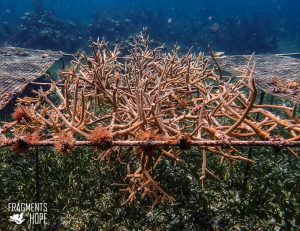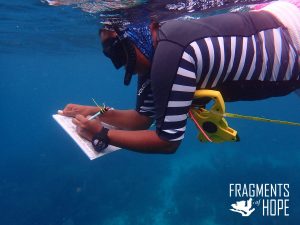 Así que si tenías en mente comprar un bañador o un bikini, disfruta de un 10% de descuento en tu compra y nosotros donaremos otro 10% a Fragments of Hope para apoyar su maravilloso (y necesario) trabajo de conservación.
Hasta el 11 de junio, usa el código:  OCEANSWEEK al hacer tu compra para participar en la campaña.
#NOW_THENloveshealthyreefs #Worldocensday #Savethecorals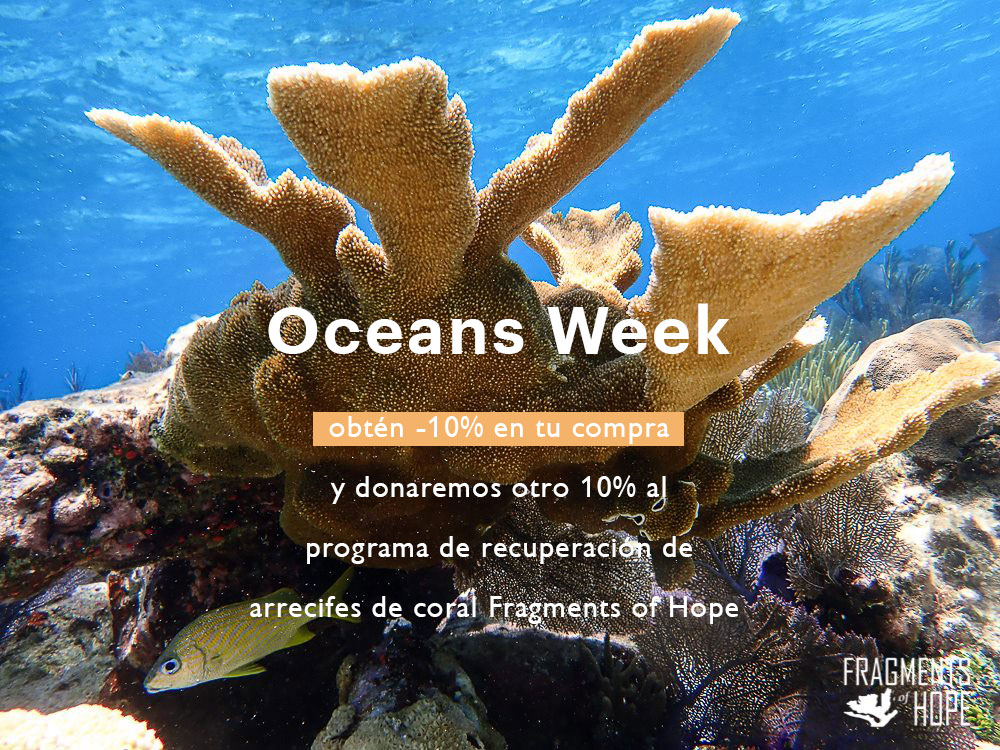 Descubre más en  fragmentsofhope.org