Monocle destaca a NOW_THEN en su especial "Best New Sportswear" con las mejores marcas para disfrutar de la temporada estival.
"The sun is out and it's time to get fit."
La prestigiosa publicación quiere que disfrutes del buen tiempo con sus marcas favoritas de ropa deportiva en un especial sobre moda sport cargado de diseño y última tendencia.
Monocle destaca a NOW_THEN como una de las nuevas marcas a descubrir para el apartado Swim, con el bikini Margo de ecopreno de cabecera.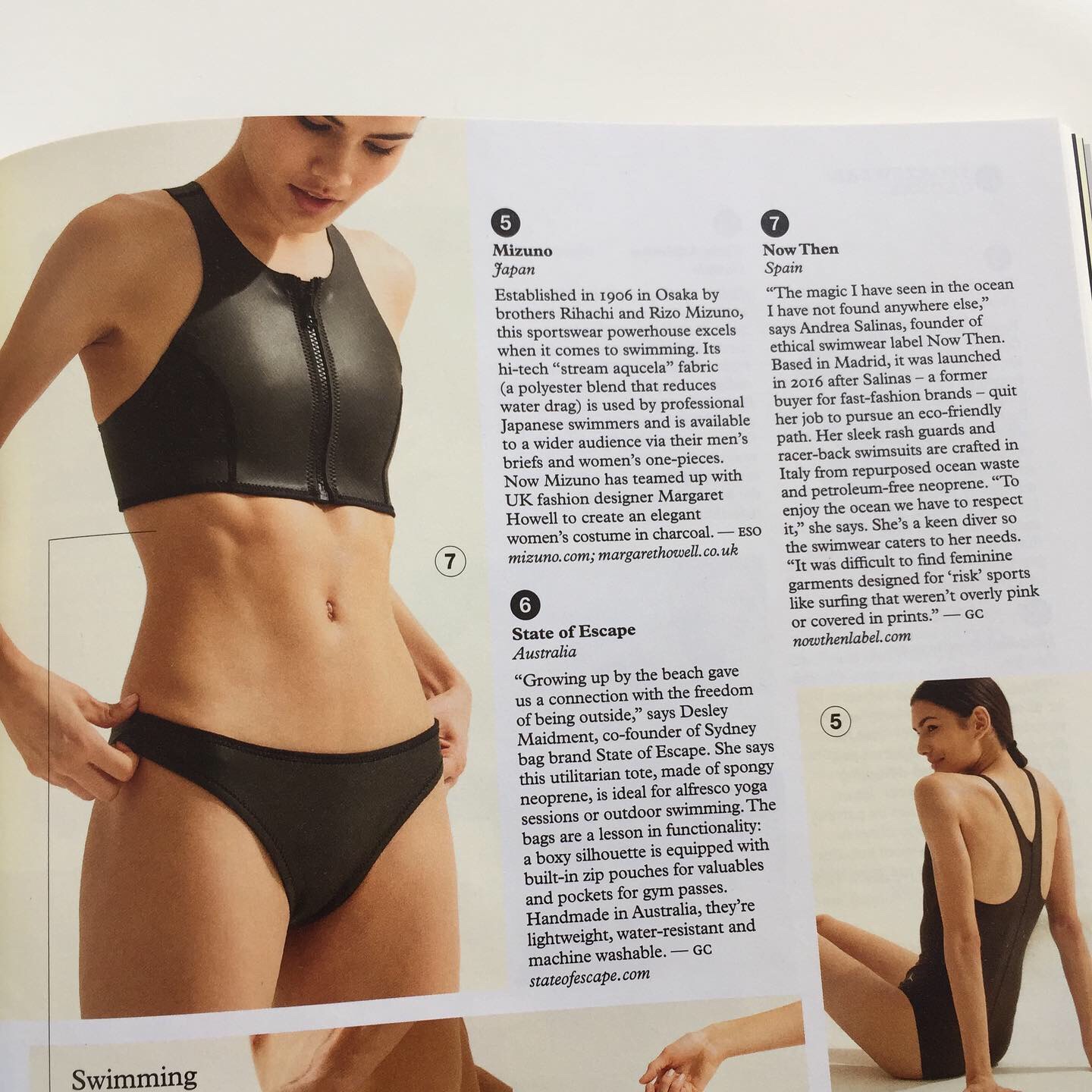 Muchísimas gracias, equipo Monocle!
Escrito por Grace Cook
Editado por Jamie Waters
Fotografía por Trisha Ward