Environmentalist Top model Almudena Fernandez relax in the Mana + Milos eco bikini in Mauricio.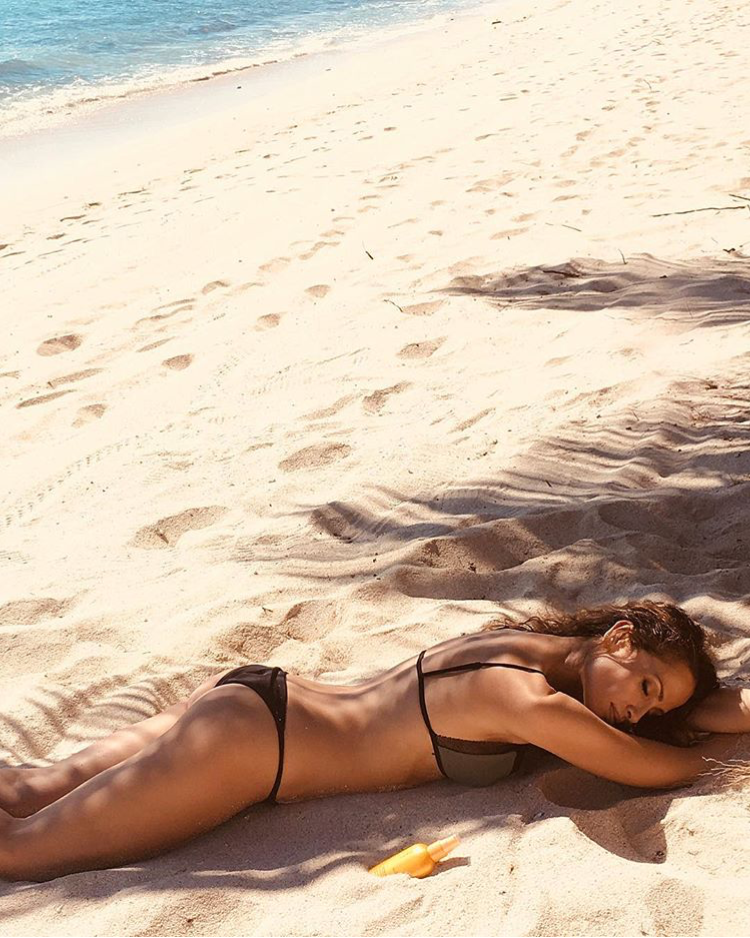 Pic courtesy by Almudena Fernandez, shot by Javier Reyes.
Beautiful inside and outside as always, Almudena chooses one of our favourite eco styles for a relaxing getaway.
Thank you so much for sharing this dreamy shot, Almudena!
Shop the Mana + Milos eco recycled bikini