We are always inspired by women who dedicate their lives to make this world a better place for tomorrow. And specially about Ocean conservation, Almudena Fernandez is a role model.
Almudena is not only one of our Spanish top models with a broad and bright career but also an environmentalist collaborator to Oceana and Founder of Kind Surf, a non profit organisation helping disadvantaged kids through the practice of surfing and environmental education.
We were thrilled to see Almudena wearing one of our #Eco pieces, the Turks top made of Econyl recycled fabric.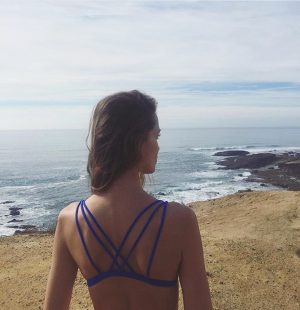 image: @almudenanyc