Celebrate World Oceans Day with our latest collaboration between NOW_THEN & NGO Equinac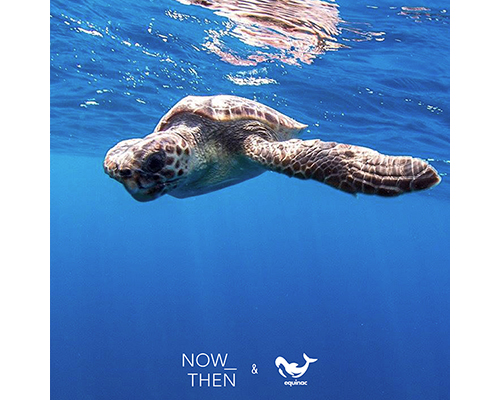 8th. of June is always a big day to us, and to celebrate Oceans Day, we want to tell you about a very special collaboration.
Giving #BacktotheOcean is one of our purposes and this year we liked the idea about "acting locally".
If you are an Ocean lover like us, you might be used to find even more garbage and plastics with each day spent at the beach or diving in the sea. It is no longer a problem of unknown islands, it is happening here, on our beaches and in our seas. That's why this year we prepared something special to do our bit holding hands with an close association that we trust and support.
Equinac is an NGO devoted to the rescue and recovery of marine wildlife in Almeria, Spain. It is an independent association, which is supported by private donations and the work of volunteers who have built the center with their own means and care for stranded and injured animals for their recovery and return to the sea.

We were moved by their ability join forces, do things with their own means, and the stories of many animals that, because of the problem of sea pollution, arrived at the center badly wounded like Benjamin, a green turtle who lost a fin, and thank to the work of this amazing team is almost ready for his return to the sea.
Did you know that turtles easily mistake plastic bags for their food, since they are very similar to the cephalopods that make up their diet? In addition, because of their particular anatomy, the abandoned fishing nets (which we use to recycle them in the form of new fabric) are deadly traps for them, since they are very easily trapped and can harm them to death.
The work of this association captivated us from the beginning, and we wanted to collaborate with them to celebrate World Oceans Day by donating a 10% of all our sales until 10th June to support things like buying food for the center's marine turtles on recovery, or contributing to the expensive facilities that these friends need.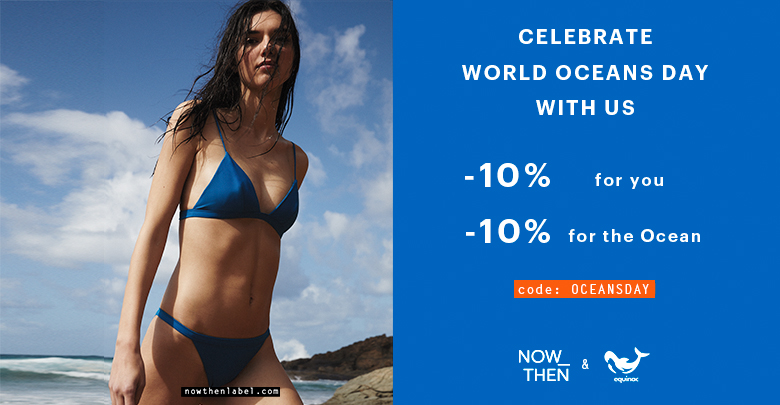 As you might know we are a small company, we manufacture our garments with the highest quality at very tight margins. Can you imagine what it would mean if the large corporations donate part of their sales to this causes and did not stay in changing the color of a label or put a fabric a little more sustainable?
We would love to see that change in the industry, but for now, to want to do our bit, and I we are so happy to share with you the campaign we have done with much love and we present you the daily work of Equinac and its turtles, which as for us, they already stolen our hearts!
Happy World Oceans Day to all the friends of the Blue!
X N_T