GLAMOUR magazine selects us to be part of their "top 10 bikinis and Spanish beaches" to kickstart the summer.
Our country is synonym to sun, beaches, and… bikinis! And we couldn't agree more with the GLAMOUR style team for choosing our Sylvia ecoprene wetsuit as a perfect choice for catching waves in the North.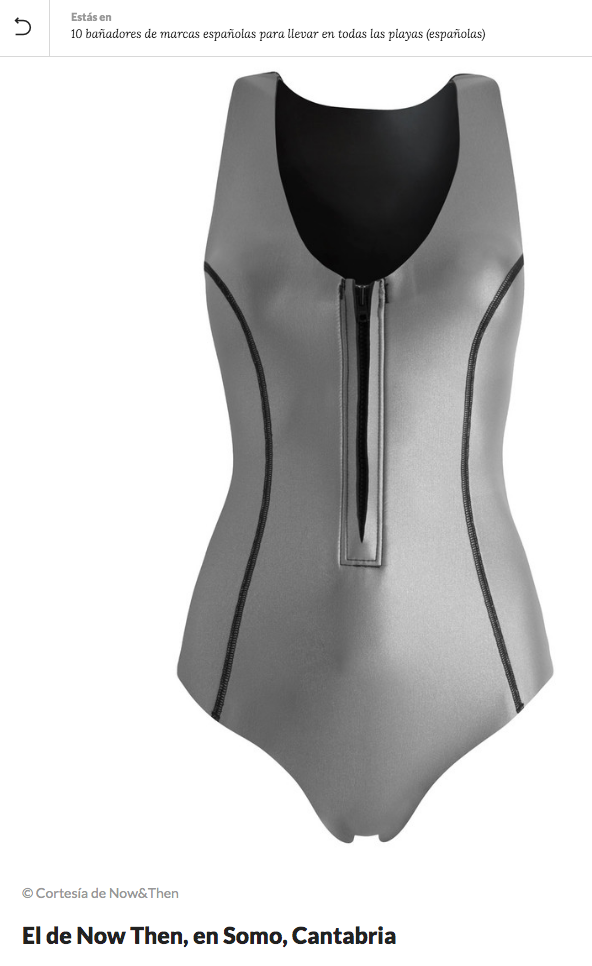 Buy the SYLVIA ecoprene wetsuit here.
Thank you, GLAMOUR team !