NOW_THEN is featured at the MONOCLE summer issue in their `Best New Sportswear´ edit.
"The sun is out and it's time to get fit."
The prestigious lifestyle magazine wants you to enjoy the new season in style so they selected their favorite sportswear brands in a special edit full of technical, sleek and quality brands for your favorite outdoor sports.
We are delighted to find our Margo ecoprene bikini in the Swim feature, as long with some highlights about NOW_THEN commitment to protect the ocean, shared by our Founder Andrea Salinas.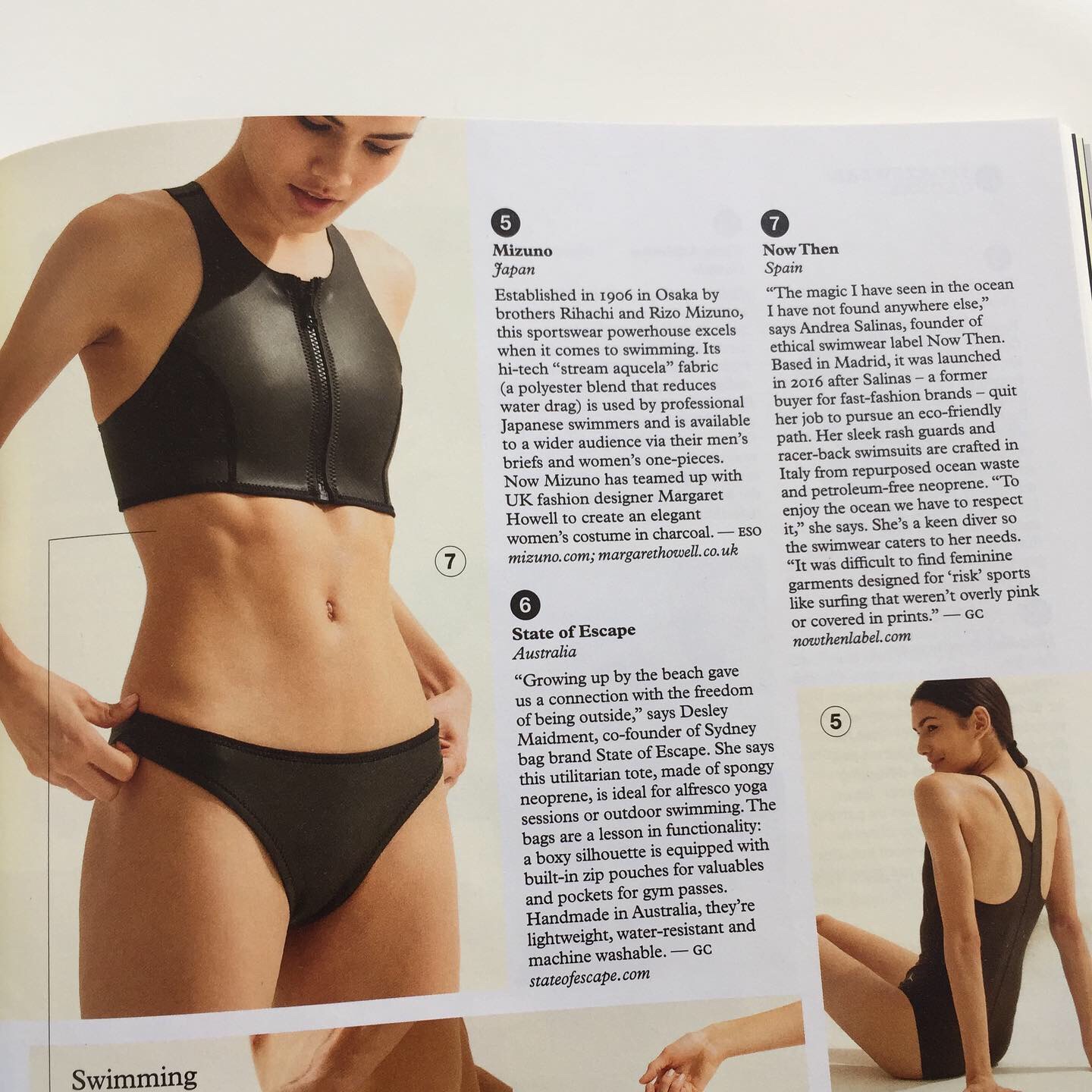 Thanks so much, Monocle team!
Edited by Jamie Waters & Grace Cook.
Photography by Trisha Ward