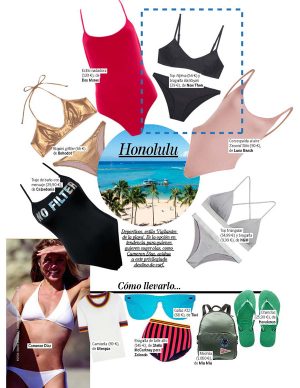 The NIJIMA top and BANTAYAN bottom in the latest swimwear shopping at Yodona magazine.
The Nijima+Bantayan bikini is a sporty bustier inspired top and regular bottom bikini featuring a super smooth, light neoprene fabric which is very comfortable to wear, fast-dry and light-shaping effect.
Our newest recycled fabric comes also from recycled fishing nets and Ocean plastic which is reclaimed to give this a second life into our Ecopremium fabrics.